What a week 
The second ever Foundation Ex conference by Empire Engineering took place over Monday and Tuesday this week.
I've had the privilege to be involved in Foundation Ex right since its inception way back in 2018, ahead of the inaugural 2019 event. It has been quite the journey. For 2022, myself and the Make the Break team have been heavy involved in the background to help make it as successful as possible.
However, things cranked up a few gears last Saturday afternoon when I saw a new whatsapp group blow up on my phone.
Uhhh ho, what's going on?
What was going on was that unfortunately one of the Empire team had come down with COVID and that same person was due to MC the whole event.
Here we were, 48 hours out from go-live and we didn't have an MC.
I decided it was one of those moments in life and said I would do it. I then tried not think about it too much for the rest of Saturday.
Practice makes… better
Fast forward to Monday afternoon and I'm onsite at the venue with the ever patient Louise Coles the Empire Engineering team.
We're both standing on the part built stage with non-functioning mics in hand, practicing the opening address, the various segways from sessions to coffee and lunch and the closing remarks. And yes, we were both talking to an empty room feeling more than a little bit silly.
That prep time was worth its weight in gold. I headed over to the networking evening at Harbour House on Monday night and steered clear of the free beers on offer. Tomorrow was not a day to start with a fuzzy head.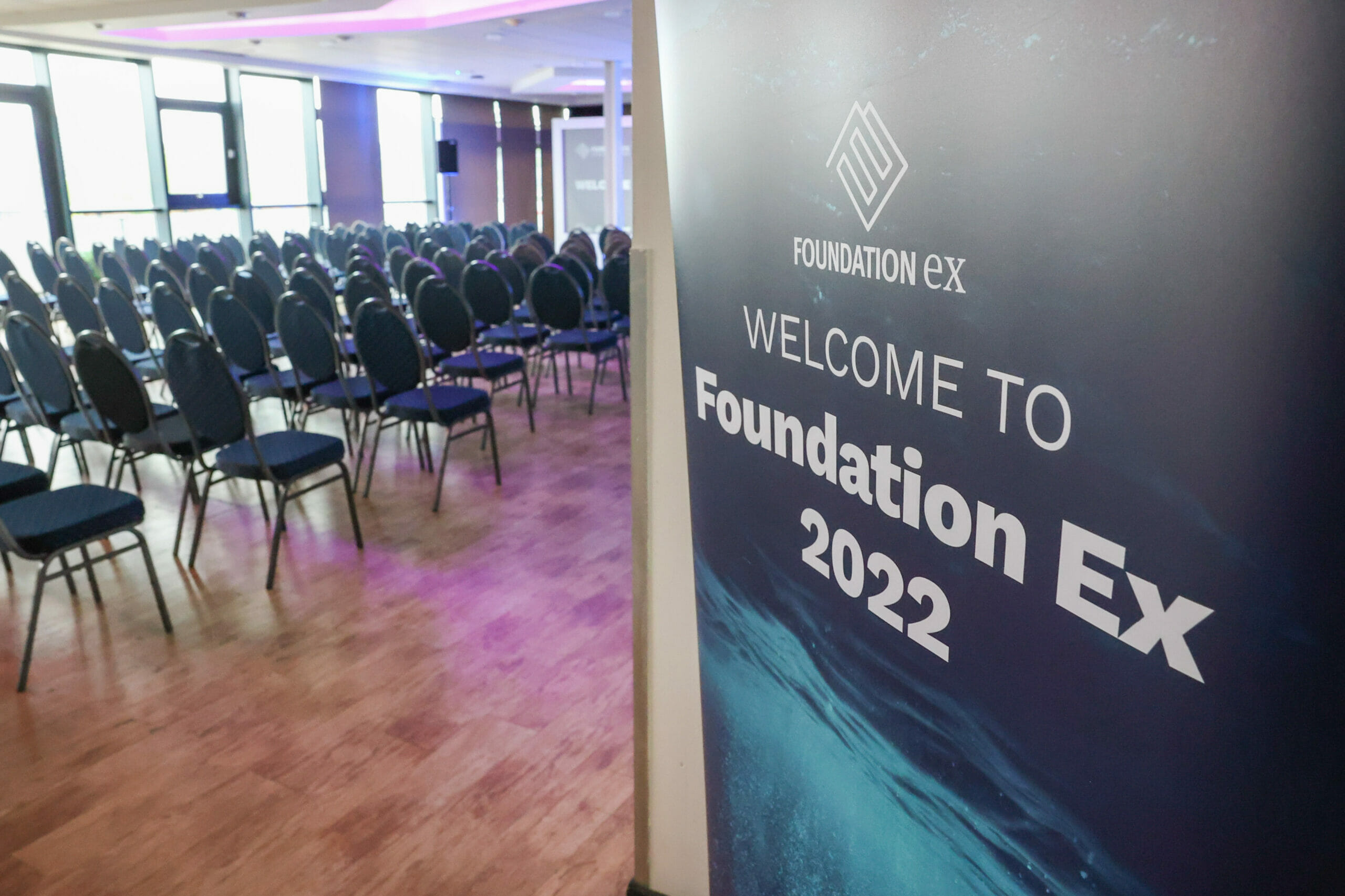 The big day had arrived
After a terrible night's sleep, it was time to travel to the M-shed and get ready. Our event logistics partner, ZiaBia, were onsite early along with the AV team from Sounds Commercial. Both of these teams are consummate professionals – if you are looking to run an event in Bristol then I cannot recommend this pairing highly enough.
It was a hive of activity. The final parts of the stage were being put in, the projectors were fired up and the name badges were being laid out on the welcome table.
Sh*t just got real.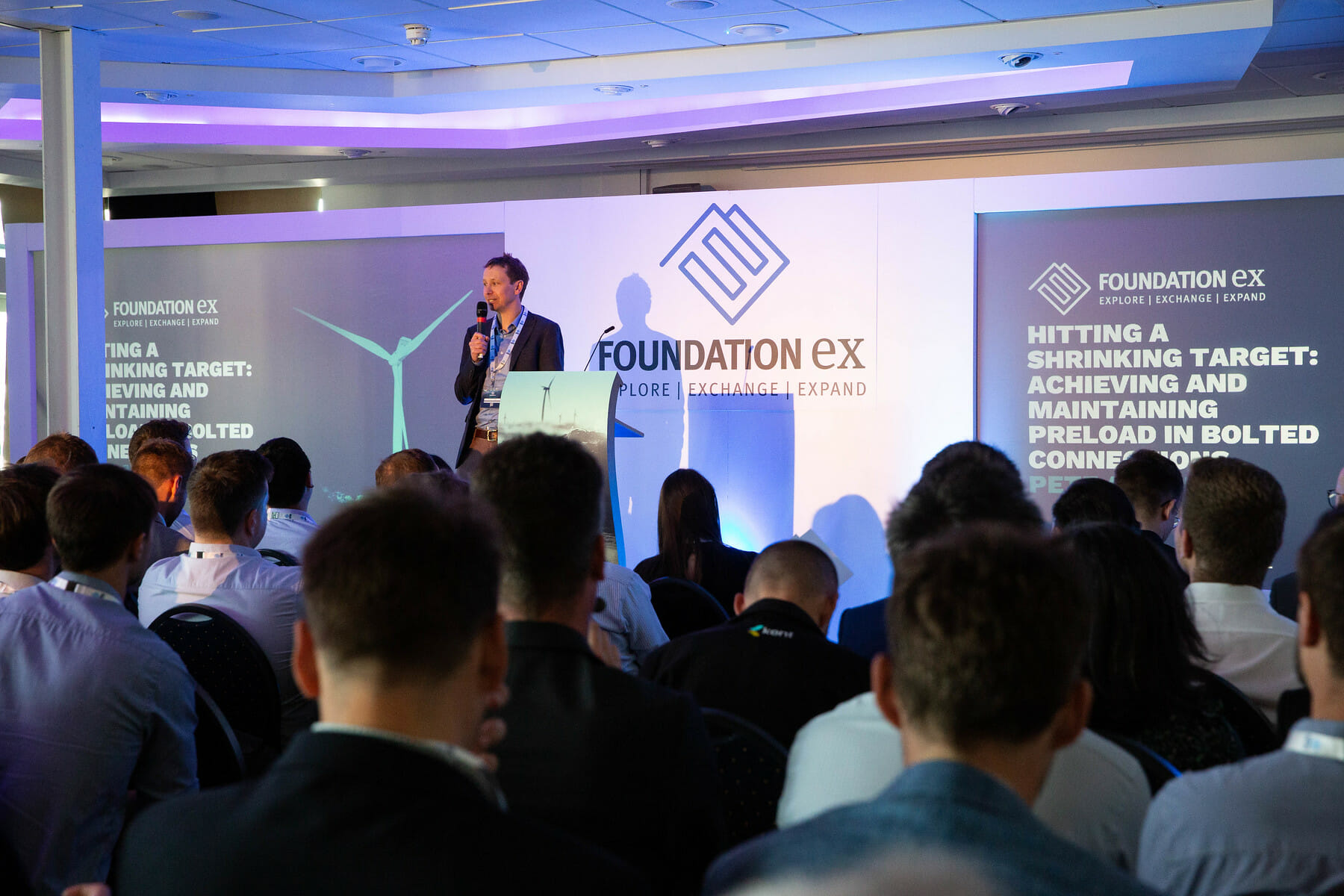 How to be a conference MC 101
Before long the room was filling up, delegates were taking their seats and it was time for the event to start proper.
Deep breath, take to the stage, let's go.
Here's what I learned from my first time as a conference MC:
Your Linkedin blows UP

It's a tonne of fun

It's a good idea to prep but not too much

Ask speakers how to pronounce their name beforehand (I did this)

Ask panel chairs if they want to run the Q&A with or without help (I did not do this)

Talk slowwwwwwwwwwly

Have an ipad with the timings in big font

Wear a watch

Eat at every opportunity

Go easy on the coffee
Being a conference MC is exhausting

And the number-one-most-of-all-takeaway for me was this:

It's totally and utterly exhausting.
Working the next day was a mission and not advised.
Foundation Ex was a huge success
Really my job was the easy one. The stars of the day were the speakers and they shone brightly. As part of the organisation for Foundation Ex, hours of time had been put into curating the strongest possible speaker line up in the world of Offshore wind foundations. Quite simply, all killer, no filler.
Karl set the scene with his opening address which pulled no punches about the yawning gap between global political commitment to ever increasing headline GW numbers and the reality that sits behind this in terms of materials, supply chain and skilled people. There is a lot of work to be done to realise the potential of this industry at a global scale.
We were on a mission to make sure that is was not 'all pale, male and stale' with a diverse line up coming together to share expertise, swap stories and give the audience a real education on what is going to be required if Offshore wind is going to come even close to the lofty global targets it has been set as part of the transition to net zero.
The roster of speakers delivered the goods. And then some. From Dr Eleni Minga who presented some seriously heavyweight mathematical modelling in her third language, Candice Tian who demonstrated cutting edge thinking on asymmetrical WTG layouts to the all female expert panel on digital twins – the content was of the highest quality.
Thank you to all of the speakers who took part of the course of the day. You are all amazing. And thank you to Karl and Empire Engineering for giving me the shot at being MC for the day. I enjoyed it, I'd like to do it again.
Looking for a conference MC? Let me know, I'd happily pick up the mic once more.