I am not a believer in BD hacks
If the CEO is shouting 'we needs leads now' then the game is probably already up.
Because here's the thing. When it comes to good BD, there are no hacks. High pressure and high speed lead generation is not a fun game. BD is best done properly or not at all. And 'properly' takes planning. It takes a healthy mix of both brand and campaign activation.
Yeah yeah… we get it Stu. But what can we do to make a difference, and quickly?
Well, actually, there are things you can do which can make a real difference. And one of them is to start a meet up.
I know this for certain. Because I've done it.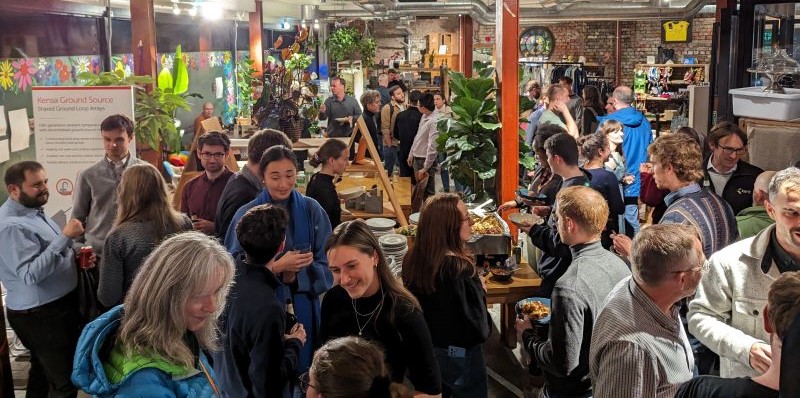 Starting the Re-Tech meet up
Back in July 2022, I held the first Re-Tech meet up (or Re-Tech drinks as it was called back then) in Bristol. 
The facts are this. It took a sh*t load of effort, it lost money and about 50 people turned up.
That much is true. But the following is also true. I thought about hosting some drinks on a Monday morning and by Friday afternoon the same week, I'd found a venue, tapped up as sponsor, spun up an Eventbrite page, created a cover image and sent out some DM's. Total time from inception to reality = less than 5 working days. Total net investment (sponsor vs venue = £0).
Over the following 3 weeks I got serious. I sat down and thought about who from my network should be there and I scoured LinkedIn for second degree connections that I thought might like to go. From there it was quite simply following the good old BD mantra of hit a list and build a list.
By chance, I went for a pint after one afternoon with my good pal Kathleen Mackey and she introduced me to a friend who is a freelance photographer. Two hours and four IPAs later and I'd booked an 'official event photographer' for a couple of hundred quid.
The game was on. I made a point of spending a few minutes every day inviting people to come along. About a week out, I headed over to Costco to pick up some drinks (Note to self: drinks for large groups cost more than you think) and I contacted a local pizza place to book in a selection to be delivered on the night.
Total net expenditure, maybe £400, and a couple of days graft?
What's the ROI?

As a stand-alone event, did the first meet up return the investment?
Arguably yes, I look back at the photos of that summer's evening on the boat and I can spy more than one person who is now a customer of Make the Break. If we are being generous with our marketing attribution, we can say it worked out.
But the real value extends beyond a one off gathering. By being the organizing brand of the meet up, you are by proxy positioned as part of the scene. Done right, this is super valuable.
In a sense, I got lucky, the first Re-Tech was held on a balmy evening aboard an old Dutch barge on the Bristol harbourside. The inside/outside nature of the venue was ideal for a summer evening and the golden hour photos of people having a good time looked ideal.
The value of Re-Tech #1 extended far beyond the evening itself. I started receiving emails saying
"Hey Stu, I couldn't come to your event but was meaning to have a chat with you anyway, could you help with…"
It has also taken me down a path of evolving and growing the event over the past year and put me in touch with many people who previously I didn't know. It has opened doors.
Once the flywheel starts turning, give it a good old push
With the first one in the can, Re-Tech was a thing. It was effectively the tiniest of media brands. And the great thing about media brands is they are created from dust and YOU own them. You own the data, you own the loyalty. And nobody can take that away.
What happens next is in your hands. My own journey has been to make Re-Tech quarterly and evolve the proposition from straight networking to including short informal technical talks from interesting people from around the scene. Re-Tech #4 saw nearly 100 in attendance with awesome speakers and Re-Tech #5 took place a few days ago and was by far the biggest yet.
From a BD perspective what does that mean for my own business? The gains are across several categories. A mailing list of several hundred prospects, the opportunity to invite clients as VIPs, a reason to contact big dogs from around the industry, general brand awareness raising across the board and the basking glory of being the person who makes things happen. (Just give me that last one, ok?).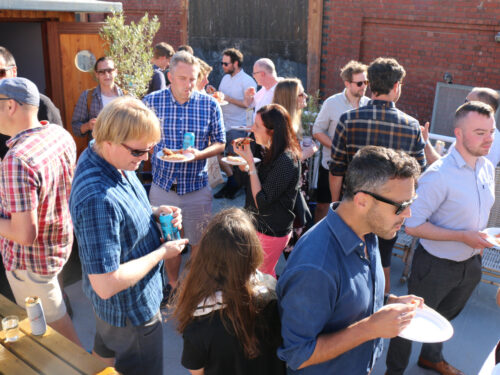 Starting a meet up, lessons learned
What have I learned on this journey? Yeah, quite a lot.
If you are looking to make cash ROI on the event itself, forget it. The cost benefit analysis is not good. It gets even worse if you apply a decent hourly rate to your own time.
But of course, that's not the game here. This is a mission which hits key benefits across, brand, demand, lead generation and customer retention. View it in that sense and it is a hell of a lot more attractive than alternatives like taking out some display ads or running some speculative PPC.
The early events were called 'drinks.' It's 2023, the audience has a range of ages and responsibilities. Drinks didn't sit right in my mind. Call it a meet up.
Trying to do this on your own is tough. From proposition to invites to organization to checking everyone in on the night… that's a lot of work. Get some help. I'm incredibly fortunate in having Jackie Haley on board here at Make the Break who has helped make our events a massive success.
Hyper niche it. Give people a reason to attend. Ensure there is a reason for getting this group of people together. Make it a genuine community. Don't get greedy.
Dream big start small. Our first meet up was 50 people (at most) and some pizza.
Involve a sponsor. Absolutely do this. The money you are asking for is quite literally small beer and if the proposition is suitably niched then its very likely someone you know will be willing and able to put some cash in. In return, make sure they get a shout out on the night.
Let it evolve
The proposition will likely evolve. For Re-Tech, it became clear that while beer and pizza is nice, it's probably not enough to keep people coming back. Let's get real, most of us can afford a pizza and few drinks and 'free' isn't enough to coax people away from their responsibilities. Re-Tech #3 saw the first speakers and now the idea of having 3x 15 minute talks has become part of the setup.
Don't copy someone else. (This one is a bit of rule #1 don't be a d!ck). If an established meet up already exists in given city and niche, don't try and beat em, join em.
Equally, if the concept is working and the trademark is there – go get it. It's relatively easy to do and just in case the brand equity grows it's a good thing to have in your pocket.
And finally. This is a form of sales. And so, no time to be shy. If you'd going to do it, follow through with the promotion and get that hype machine going.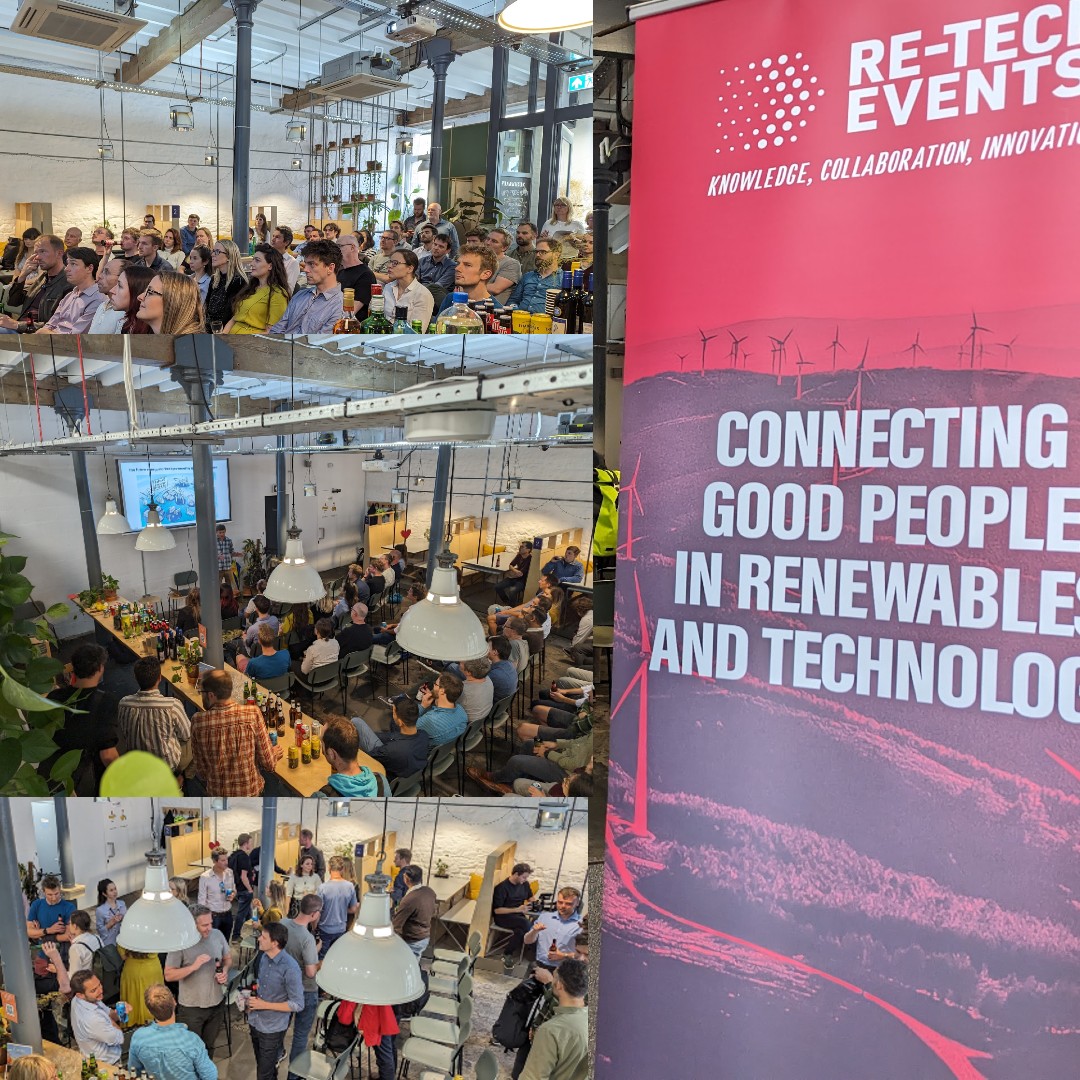 Why not give it a try?
There really is nothing to lose here. What's the worst that could happen? You book a venue and you are a little bit of our pocket because no-one shows up? So what.

The bottom line is this. Organising a hyper niche meet up in your sector is easy to set up, easy to get away, generates your own data set and gives you potentially an advantage in market. All for a few hours effort and the cost of a few drinks.

Get on it.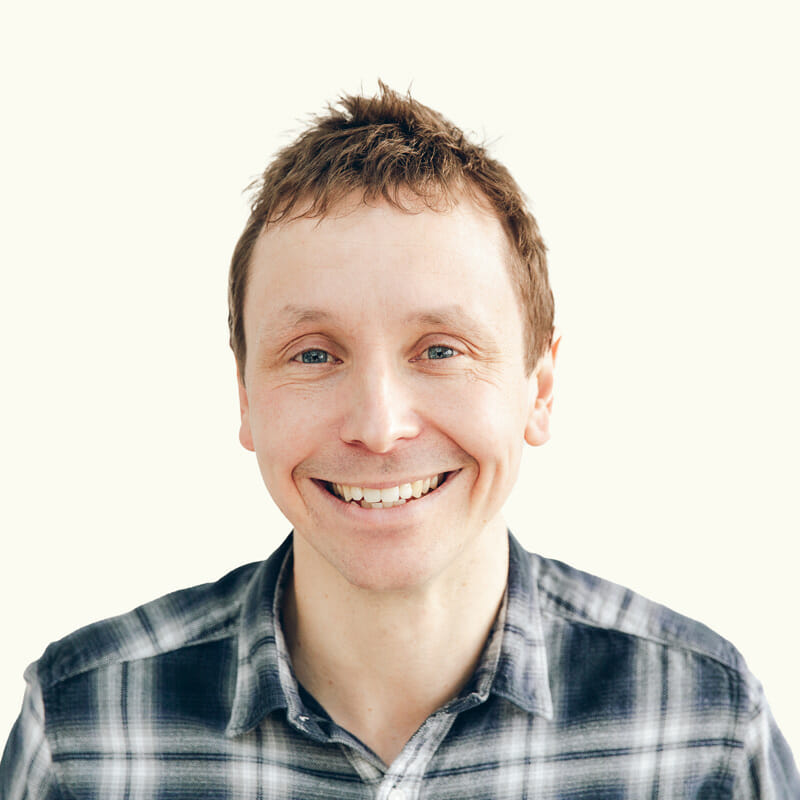 Book now to give your business a health check
Our health check will shine a torch around the inside of your sales and marketing set up.
We will identify frictions and highlight what support would help.