BD heaven or hell?

In the ideal situation, in BD nirvana, things are done in the right way.
What does this higher state look like? In it, there is a healthy attention to defining, understanding and then supporting the BD strategy. There is a process which has been gone through and there is an attention to detail around the execution. It is a place where sales and marketing are pulling in the same direction. There is time to think, there is space for test and learn, and there is the atmosphere for driving improvements. We've laid out what a lovely place feels like over in our approach to BD. It's all good.
But the reality is not always like that
What if…

You've taken a new BDM role and it turns out the warm pipeline isn't quite the dream it was sold as. 
Or you've been in role a while and the market is going against you and suddenly it's all hands to the pump.
Or if there's a PIP looming. Your boss is an **** but the facts are you need to put the scores on the board to pay the bills.
What if we're not in BD nirvana and instead you are fighting for your professional life.

In case of a BD emergency, break glass.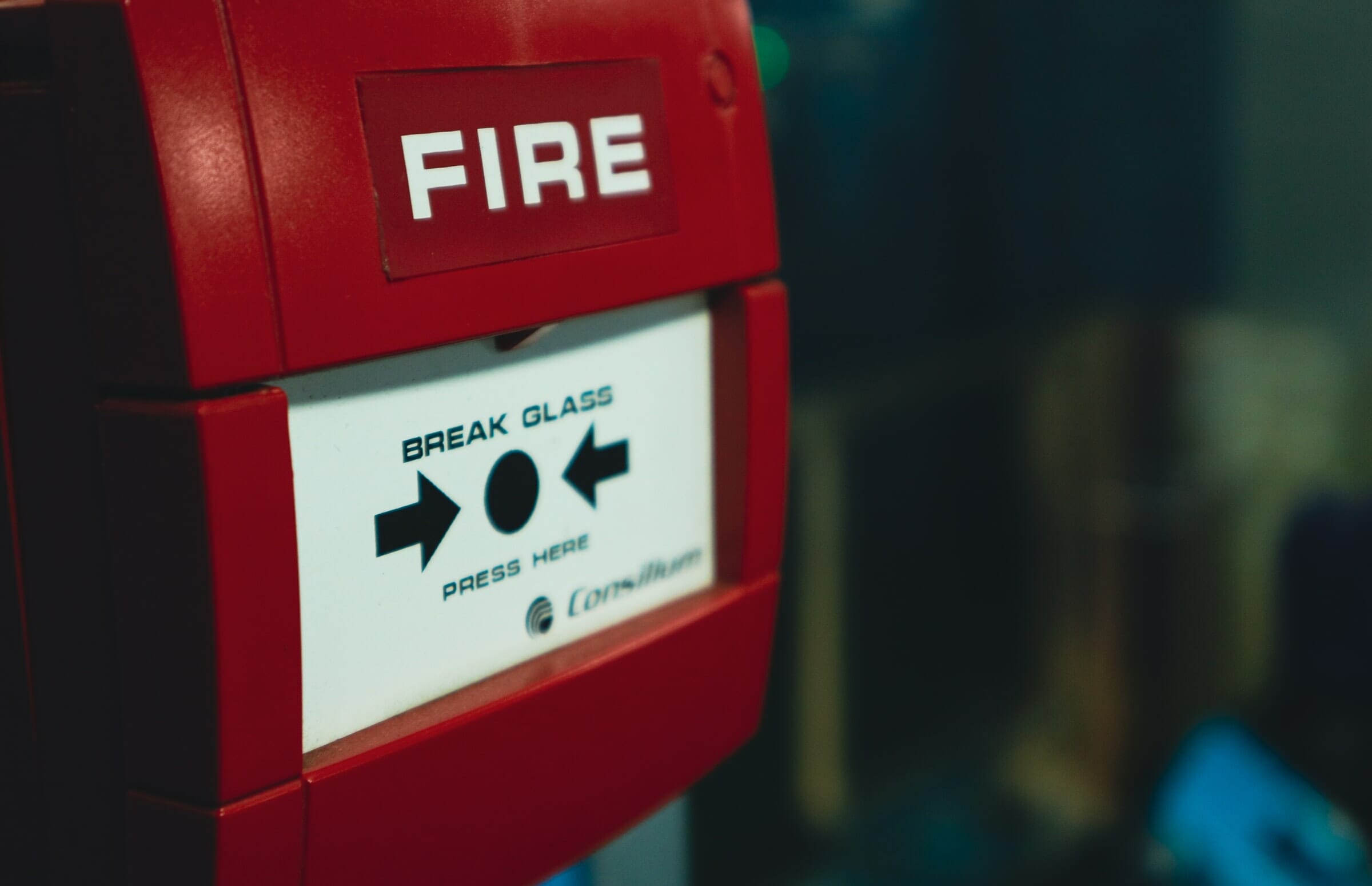 How to respond?
In a BD Emergency it's time to focus on what can make a difference and quickly. What can add £ to the quarter. The bigger fix, getting the sales and marketing machine working again, that can come later.
I've been there. It's not fun. But if we are taking the decision to fight over flight then here are the things I've done that have pulled things back from the brink (more than once in my career).
At the core of the response is this mantra: Build the list and do the list.
Now at this juncture, some might wade in and recommend automation strategies, email drip message chains or spray and pray Inmail.
I say, nope. (To be honest, I'm highly sceptical of automated Linkedin BD outreach in general – I'm on the receiving end of constant low grade efforts). Instead, If I'm incumbent in a role, my recommendation is to go deep and go niche in and around existing customers. For this, there is no better route than via the humble list.
Lists are a good thing in a BD emergency. They provide both the necessary focus and a tangible amount of work to tackle. Lists also breed repetition. By this I mean, a repeatable process where conversations can be similar. And that gives us the chance to improve performance.
Give us a chance to improve performance. That sounds good doesn't it? Already, there is the first lever pulled in our favour.
Here are lists in the order that I would tackle them:
Lost pitches (6 – 36 months)
Assuming there is a CRM, pull out all the Closed-Lost opportunities with a date range between 6 and 36 months ago.

I recommend starting here because this is a rich seam to dig into. I'm not a believer in hacks in general (see comments about automation above) but this is a place to go BD hunting. 
Why start here in a BD emergency? There are a number of good reasons. Your business will be familiar to them which means you probably have names to get back in touch with. These names are people who have some degree of awareness of your business. This awareness extends across the company and so often the gatekeeper barrier will be that bit lower through familiarity.
Let's also put ourselves in the prospect's shoes. They were in shopping mode not so long ago and made the decision they needed to change. They may not have chosen you but they have already been through the need qualification internally. 
A few months after selection, is it always going swimmingly? Of course not. In SaaS sales it could be for every 30 prospects in this category there could be 3 that are seriously unhappy with their choice and the onboarding has gone to hell.

And what would be a low friction option for them? That's right, to decide to flip to one of the final shortlisted vendors who they've already done the discovery and potentially DD on. I've seen a 10% meeting booked rate on this list. Have that, PIP!

Lost clients (12 – 36 months)

The next list is lost clients with a date range between 12 and 36 months ago. This may seem like a slightly odd choice but it's similar to lost pitches. You'll have names, you'll have history. Use that to your advantage.

Yes of course this needs some refinement. When I worked for a web agency we had 500+ clients, even with less than 10% churn that meant the list would grow by 30 to 40 every year. In that 30 to 40 there would be some where the relationship strained to the point it may not be worth the re-approach. Be honest and weed those ones out (but keep the marginal calls in the list) then get going.

Remember, while your businesses parted ways, there were quite likely lots of good times before then. Don't get hung up on the circumstances of the end of the relationship. What's even better is if you know why they left and you know what has changed since, at least from your side of the table.
And, similar to the situation with lost pitches, do not assume that for them they have found the grass is greener with their new supplier. It could very well be a case of welcoming back old friend into the fold. Everyone can come out well from this.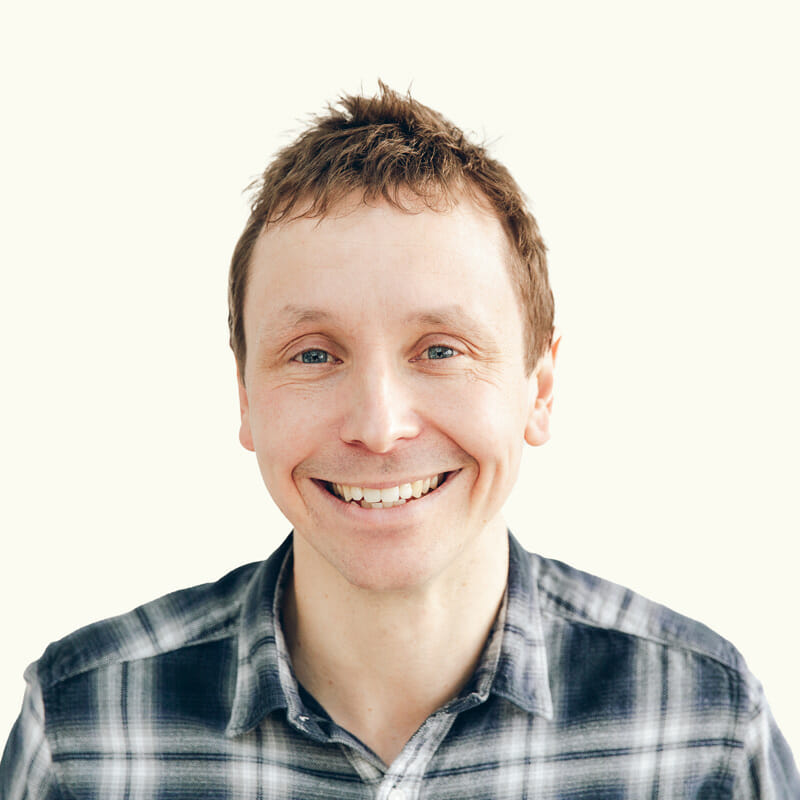 Book now to give your business a health check
Our health check will shine a torch around the inside of your sales and marketing set up.
We will identify frictions and highlight what support would help.
Best client look-alikes

For the next list, it's time to do some desk research. Make up a short list of who, among your current clients sitting in the centre of that venn diagram that you enjoy working with, you can add value to and who you can generate good revenue from.

Once you have that list of clients, have a think about who else is like them? It could be sector, product, structure, location, size etc etc. You will know what the hook is, what tribe that client is part of. Build a list of others in their tribe.

In some cases this is not possible because of non-compete. But that is rare and what I've seen more often is the power of FOMO. Prospects generally view 'getting results for their peers' as a positive thing.

This is by its nature a cooler list than the first two. But it's not cold. There is a specific reason you are contacting them. Say that upfront. Explain you are working with others who are seeing similar challenges and you have experience in helping them get results – ask if those challenges sound familiar to them.

Here is where the consistency and repetition really helps. Having a series of conversations with similar profiles gives you the chance of picking up the current news in that industry, the movers and shakers, nuances of language etc. These are all things that can elevate your pitch above the masses.
Inbound enquiries (3 to 6 months)
The next list puts a spotlight on prospects who didn't even get as far as being an opportunity first time around. There may well be sitting in the website back end a CSV of all the inbound enquiries from the last few months. Some of these may have asked for some info or a demo and then ghosted you.

Why not get back in touch and ask them what has happened since. Have they found a solution? Are they still scoping a project? Do they need some help scoping their options.
No question, this is list is harder work than the previous ideas. However, it is worth a try, the data is inside your business already, they prospect had shown some level of intent. I tend to go through this list at a fast pace, qualify in or out those who are still in the market quickly and follow up with the warmer responses.   
Met at events (1 to 12 months)
Next it's time to get that stack of business cards out that are sitting in a box in the drawer of your desk. Don't pretend that box of shame doesn't exist.
Have a look through all the people you have met at events in the last 12 months. Apply the similar filter to the look alike clients – would that person buy our stuff, would we enjoy working with them, can we command a suitable fee with them? If it's yes to those three questions then get in touch. Call them on their mobiles, you know, that number that is on the bottom of their card. Again, the call is not totally cold, you've already met.

Contacts who have moved (1 to 12 months)
One final warm list before we get into the cooler outreach ideas below. What about the people you have in your network who have moved roles?
If you have Linkedin Sales Navigator, building and extracting this list is the task of a few seconds. Set up a list of 1st degree connections, filter by industry to remove the noise and then filter by who has moved jobs in the last 12 months. Bingo, we now have a super-warm list of people who will very probably take the call and who just might be wanting to make an impact in their new role. And who better for them to do that with than alongside a trusted vendor who they have worked with before.
Are you nodding along while reading this?
Well, why not get in touch and see if Make the Break might be able to help you out. What have you got to lose?
Prospect brands shortlisted for awards
Now we are onto cooler new business lists. This one is similar to the look-alikes in the sense it's about reaching out to peers for existing clients. A way to fast-track the list building process is the pull out the shortlists from industry awards. Pretty much any sector has its awards, usually several competing award ceremonies. From here it's a relatively straight forward process of scraping together a list of target accounts.
A good sign with these is those that are in the running for awards tend to be doing well, innovating and more open to solutions to help further help them in their own journey. 

Prospect brands featured in media lists
Industry specialist media loves a list. Be it movers and shakers, top 100 by revenue, 42 under 42, or fast growth, lists are everywhere. Good places to look include Business Insider, Business Leader or local specialist media like TechSPARK in South West England.
If you can key into this, there is a ready made new business list waiting for you to download and get stuck into. A particular winner is a list of who has received funding, you know there is some budget kicking around – but be aware, you won't be the only one trying this route.
It's also perfectly OK to name check where you found them in a list in the initial intro. Why not, it's true and shows you are reading the industry specialist media.

Prospect brands case studied on competition websites
This one a bit more cheeky but needs must in a BD Emergency. Competitors may well have client lists or testimonials on their websites.
What we don't know is how old that testimonial is or what their relationship is like today. An approach might just be timely as they are weighing up their options whether to continue the relationship or not. As always in BD, be respectful. What's the worst that can happen? They say no. As a minimum you may well come away with their buying timeline for next time around. Not one that can help in the present emergency but could well be a lead for the long term, a lead which previously wasn't on your radar.

BD emergency, do not panic
So for those of you who find themselves staring down a BD Emergency, do not panic. There is plenty to do which is inside your control and positively affect the outcome. Here are 9 lists which are easy to build and then act on. Number '8,' the media lists could easily have multiple sub lists so very quickly our emergency new business spreadsheet could have 10+ tabs on it, full of options to follow up with.
The whole build for this process could easily be done in a morning, followed by what could be a whole month of activity working through the lists. That feels like a good ratio of research to action.
The big 9
Lost pitches (6 – 36 months) 
Lost clients (12 – 36 months)
Inbound enquiries (3 to 6 months)
Met at events (1 to 12 months)
Own network – contacts who have moved (1 to 12 months)
Prospect brands shortlisted for awards
Prospect brands featured in media lists
Prospect brands case studied on competition websites
Get on it, but be kind to yourself
The plan is set for how to respond to a BD Emergency. Now it is time for action. Once I am underway, I tend to set myself micro goals and then a reward. Make 10 calls before biscuit break, send all of my follow up emails the same day then go for a run, call the biggest account first that morning then get a coffee (eat the frog!). Whatever works for you, just break it down into bite size chunks and the whole thing feels less intimidating. 
Oh, when the new deals close from this activity, (because they will) be kind to yourself and acknowledge the effects of your hard work. 
Good luck, it's a wild ride but the overarching message here is you can pull yourself out of a BD emergency and into a better place.

Then make sure you don't go back again. 🙂