I am an unashamed events geek
Here's the thing. Events have been part of my professional life pretty much all the way back to when I was a young fresh faced pup not long out of uni.
Way back in the <cough> early 2000's, I cut my teeth in corporate travel and organising offsite events. My first expo experience was in 2010 while working with Matt Wood and the team at what is now known as Hello Partner. The role back then was to sell the sponsorship and exhibition space. Shell scheme, space only, 3 sides open, coffee machine, raised floors, extra plugs, furniture… I've been there, I lived and breathed that stuff for several years.
Why am I telling you this? Because I am a bonafide events geek. I am fascinated by the whole psychology of the expo. Why people go, what they do when they get there, the decision to exhibit, how the ROI calcs are made and why (in the old days at least) everyone then proceeded to get absolutely wasted at the official party.
But there's one aspect that has always stood out for me.
Putting on my marketing hat, the thing that blows my mind is how businesses can commit so much time and money going into an event and then seem to bottle it at the last minute. Specifically, I'm locking on to the company pitch on the stand.
I'm sure we've all been there, venturing onto a stand to find out what this is all about, only to be met by a new starter or hired-in temporary worker who hasn't a clue what to say. (And let's be clear, the responsibility here isn't on the fresh grad doing their bit). Or worse still, people just sat on their phones looking bored or completely MIA and the stand is empty.
Why spend all the money only to pull back on resource at the final moment?
The Grandma test
A couple of weeks before this years Floating Offshore Wind in Aberdeen, I thought to myself, how can we take a little poke at this topic.
And so… the idea for the Grandma test was born. If you can't explain what you do in way that a Grandparent could understand, then you're not doing it right.
It just so happens, I know an archetypal Grandparent. Enter stage left, my mother. My dear mum is well into her 70s and has long since retired. On her mantlepiece are a collection of photos of four beaming grandchildren. She can cope with a Zoom call.
A plan began to be hatched. I bought a £20 roving blue tooth mic off Amazon and got in touch with Luke Harmer over at Harmer Visuals. To Luke's eternal credit he listened to my half baked pitch and gave it the thumbs up. He was in.
I jumped on the train to Aberdeen and had plenty of time to figure out how the newly purchased mic worked and to sketch out a storyboard for a short film. A few hours later, I was stepping off the train at Dyce ready to go for the conference starting the following morning.
On the day, I wandered around and filmed some B-roll. All the while trying not to feel overly self conscious that I looked like some sort of influencer waving a phone around while picking up my pass.
B-roll in the can, it was on to the stands. I pitched my pitch around the room. After a few raised eyebrows from some exhibitors, the good people at each of  Miros, Apollo, Proeon Systems and reNews were brave enough to agree to my nonsense and take part in a pitch.
I am very grateful to all four of you.
Should Grandma return in 2024?

This was a lot of fun. There is a serious point underneath all of this. Events are a significant investment of time and money. And the real madness is in not going that extra mile and having the pitch ready to go and drilled into everyone on the stand.

Now the big question is. Should we be seeing a bit more of Grandma at Renewables events in 2024?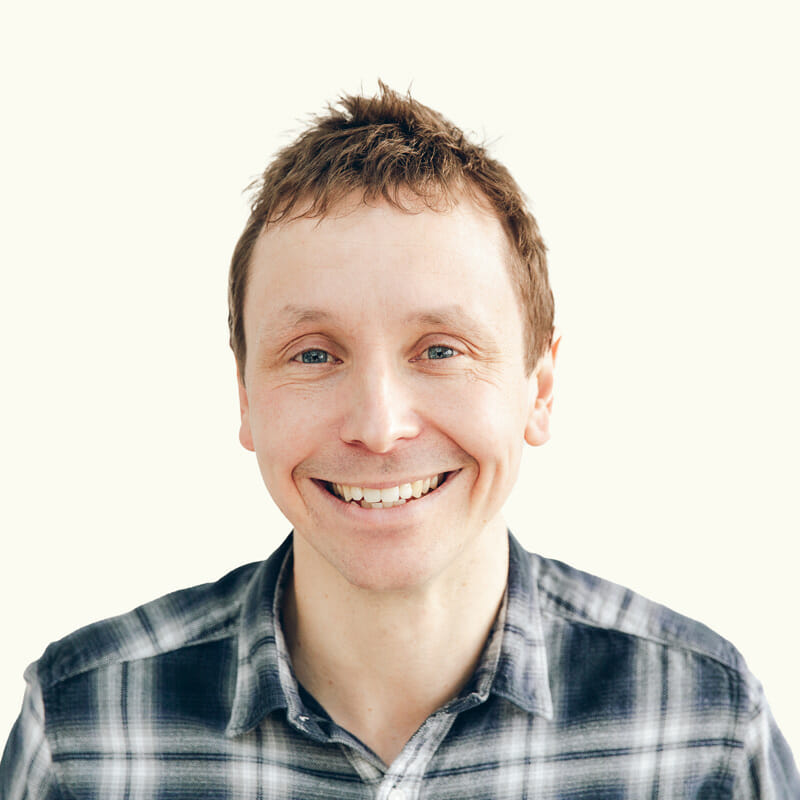 Book now to give your business a health check
Our health check will shine a torch around the inside of your sales and marketing set up.
We will identify frictions and highlight what support would help.