Marketing campaign planning

Let's assume the ground work has already been done. We already know the following:
Who the customer is

What the business goals are

What good looks like in 12 months from now

How we want to be positioned

The kind of messaging that will have impact with the customer
And on top of that, the data sets have been built, tagged and ready to go.
This is all good stuff. This is all necessary stuff.
But what next?
How to decide on the campaign? How do we select the tactics?
It's at this point that things can get a bit overwhelming. There is just so much choice out there. Everyone has an opinion. There's a new social media network most months. (Remember Clubhouse?) And there's the AI, ML, ChatGPT, metaverse evangelists who'll have you believe that if you have doubled down yesterday then you are on a one way trip to loser-ville.
Now, let's up the ante. We're a small B2B start up and there is a limited budget and limited resource. At best there might be a FTE marketing person and sales person. At best. More likely the situation is that all this marketing stuff is tasked across the team who are already busy with their day jobs.
So, on one side of the table is this limited resource and a real need to give it the best shot of being effective. On the other side of the table is all this noise.

I think we can agree this is not a fun place to be. 

Start by deciding what not to do

In times like this, rather than choosing what to do, it can be easier to cut through the noise by actively choosing what NOT to do.

Rule out the tactics that are either not relevant to you, are way out of budget or need a level of resource to deliver than you currently have access to.

What is left behind are the viable options.
One way to do this is with the Marketing Bullseye Framework. This isn't new but it is good. The best way to appraise it, is as a useful tool for bringing some order to the process. By following the bullseye it is possible to rule out options which are not for you, leaving behind a smaller and more manageable list of options that potentially could be your winners. 
The Bullseye Framework was featured in the 2015 book, Traction, By Weinberg and Mares and has since been written about in various places including by the folks over at Growth Division.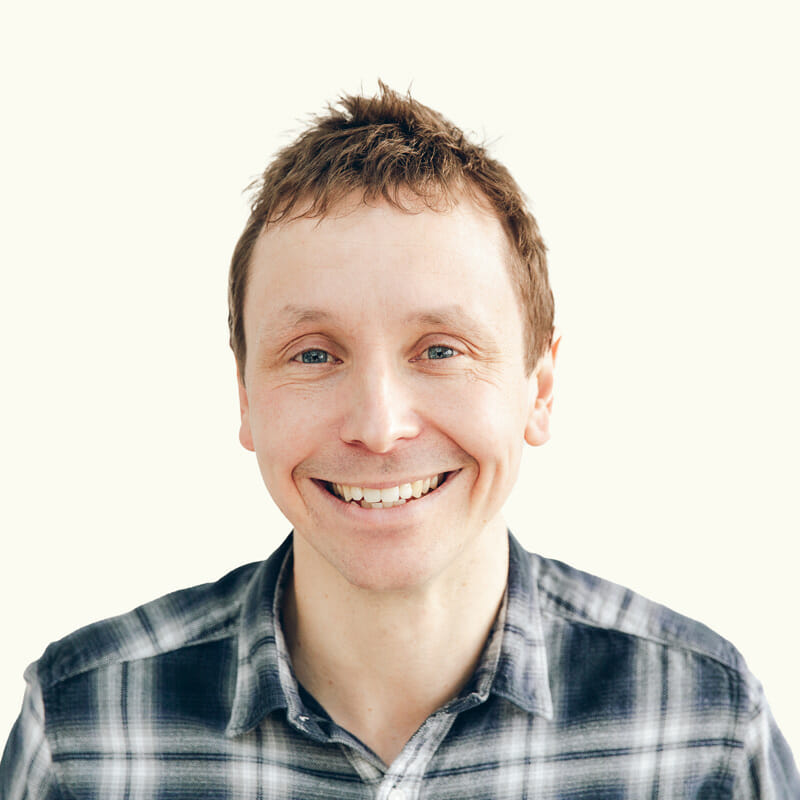 Book now to give your business a health check
Our health check will shine a torch around the inside of your sales and marketing set up.
We will identify frictions and highlight what support would help.
Marketing Bullseye Framework – 20, 6, 3
The basic premise is that there are twenty B2B marketing channels (more about this below). From that twenty you are encouraged to go around bullseye and pull forward six as potential options for your marketing campaigns. From those six, you then go through a second round of selections, with a final three being your winning channels to test and measure.
I've been taking the Bullseye framework out and about with clients in recent weeks and have found it a really useful tool for business with limited in-house marketing resources. It provides that much needed route through the noise.

For this to work, there are still a few things to be aware of. 
The first is it is important not to lose sight of being customer focused. Just because a channel suits you, it might not be where your customers hang out. That test still needs to be applied vs the chosen channels for it to be effective.

Secondly, as a framework the bullseye is just a suggested starting point. It gives no insight on metrics or any process of test and learn. It also assumes there is some logic behind the chosen selection, that some thought has been put in as to how much effort it would take to do and expected results.

Thirdly, do not ignore the idea of a healthy mix of paid/owned/earned/shared media. This is still a good approach in 2023.
In the context of B2B solutions in renewables (where I spend the majority of my time), the twenty channel mix doesn't really stand up to the test. There is a high degree of overlap between some of them, a few are irrelevant and there are some missing options.

So here's my work in progress.
The Make the Break Bullseye 2023 (beta). Now 23 / 6 / 3.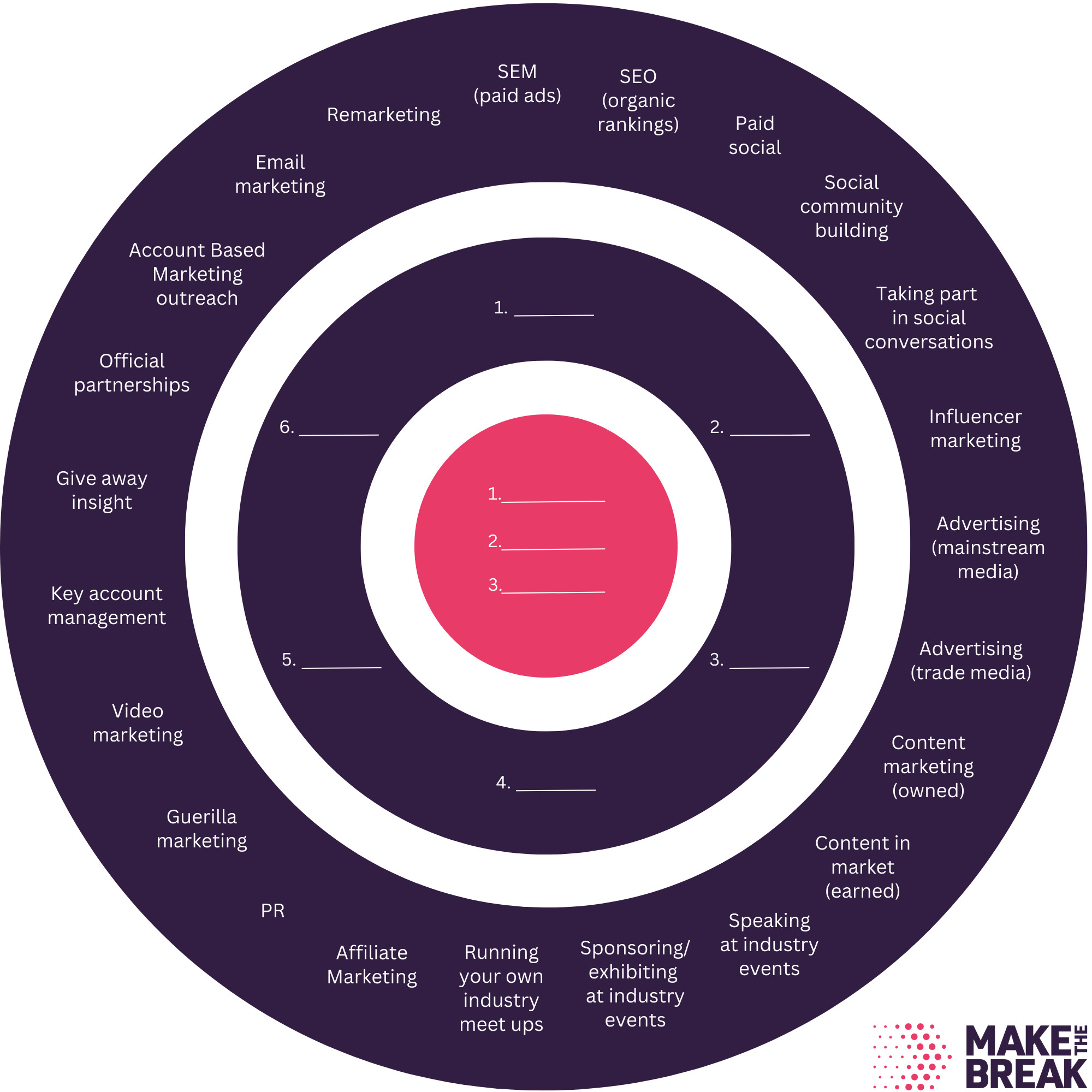 Have a go, try it, and let me know if you find it useful.
Like this blog, why not listen
to the
podcast

?
Chatting leaders in renewables about all things technology.