Making the pivot from conference to successful online event series. 

As part of navigating through 2020, over at Empire Engineering we had some big decisions to make about our annual Foundation Ex event. 
In 2019 the team went out on a limb by putting on a conference (they're engineers remember) and the day and evenings were all big successes. Heading in 2020 with big momentum. You can guess the rest…
What's been really impressive is being part of a close knit team who gets things done in the right way and at pace. In the space of less than 5 working days we turned around a physical event into an online 'tech sessions' series and kept the whole thing going. This has been one of those moments where strategy needs an element of agility. Our sponsors get what we're doing and have stayed on board for the digital series and committed to 2021.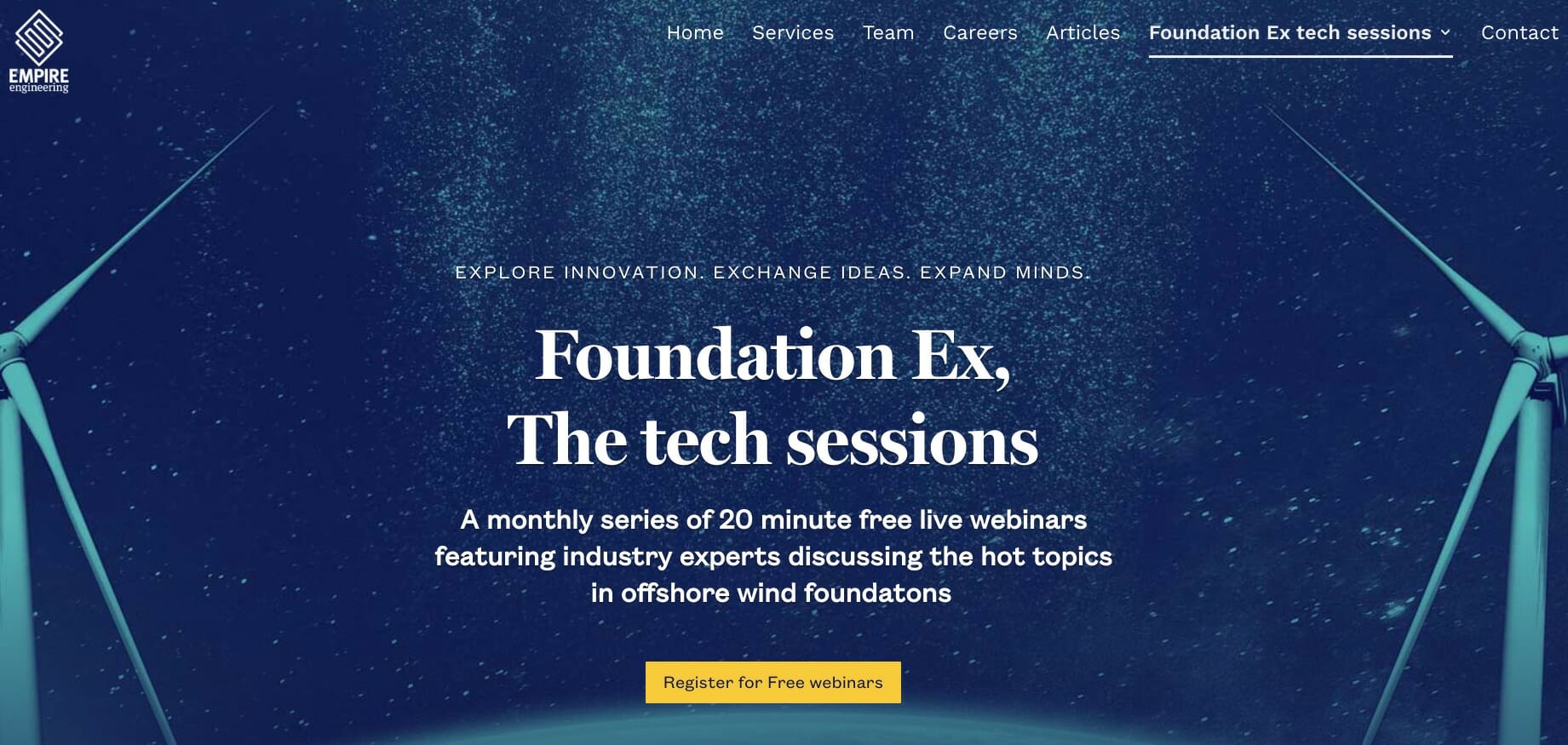 Creating a successful online event series 
We're now working super hard to make sure the digital output is up to scratch. It's already coming good, our first ever session had more than 200 registrations and 100 live viewers for the whole time and the second one is at the end of this month with more than 100 registrations and counting.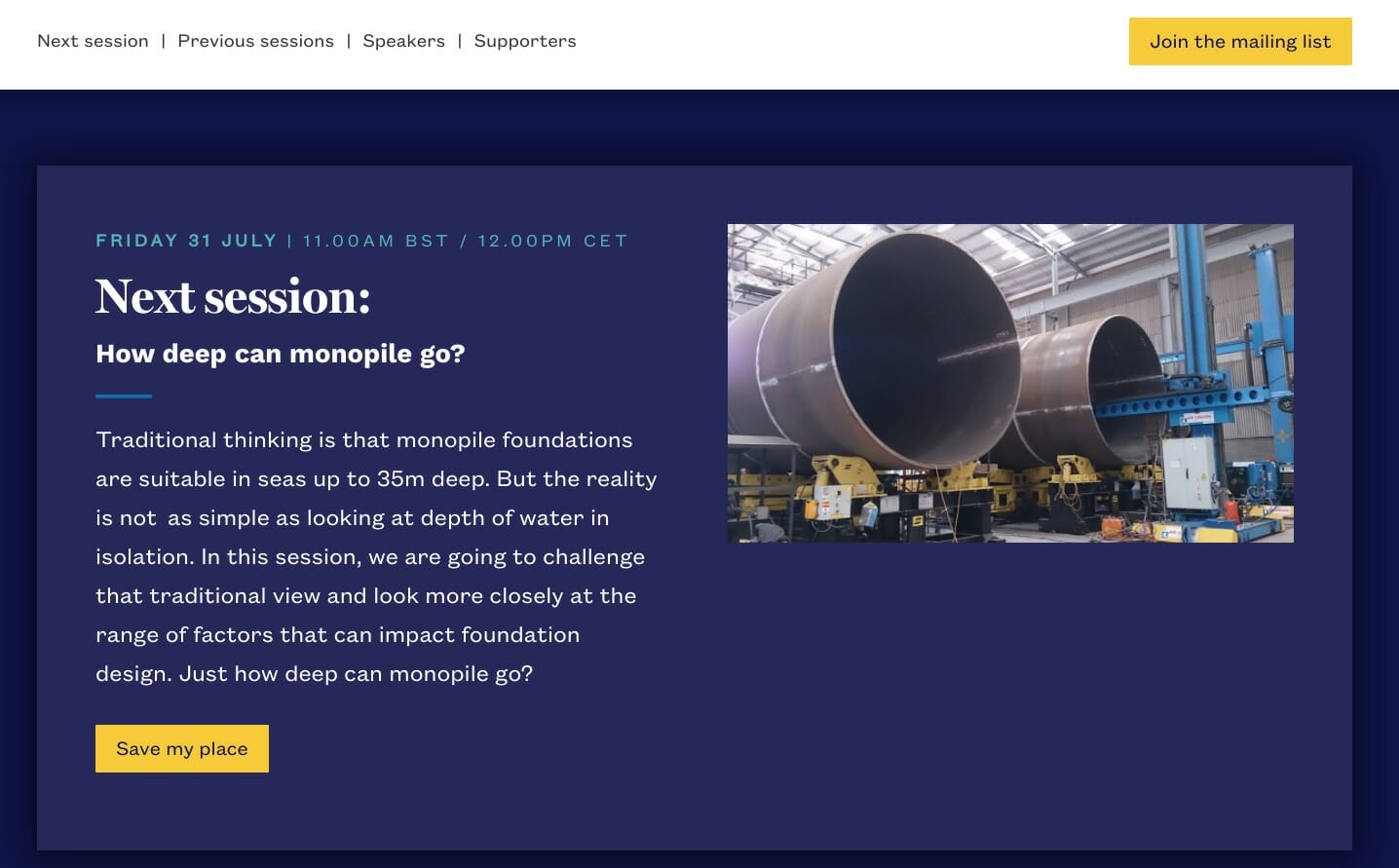 Want to watch that session on the 31st? Get yourself over to the

 

Crowdcast page and grab your spot.
Empire engineering is

 an engineering consultancy supporting the offshore wind industry with advice, insight and technical know-how. The team are head quartered in Bristol, have a London office and can be deployed all around the world. The Empire Engineering team are all experts in their field and specialist in offshore wind foundation design.

You can read all about our tech sessions at: Foundation Ex 2020 : The tech sessions – Empire engineering

The tech sessions are a monthly series of 20 minute free live offshore wind webinars featuring industry experts discussing the hot topics in foundation design.