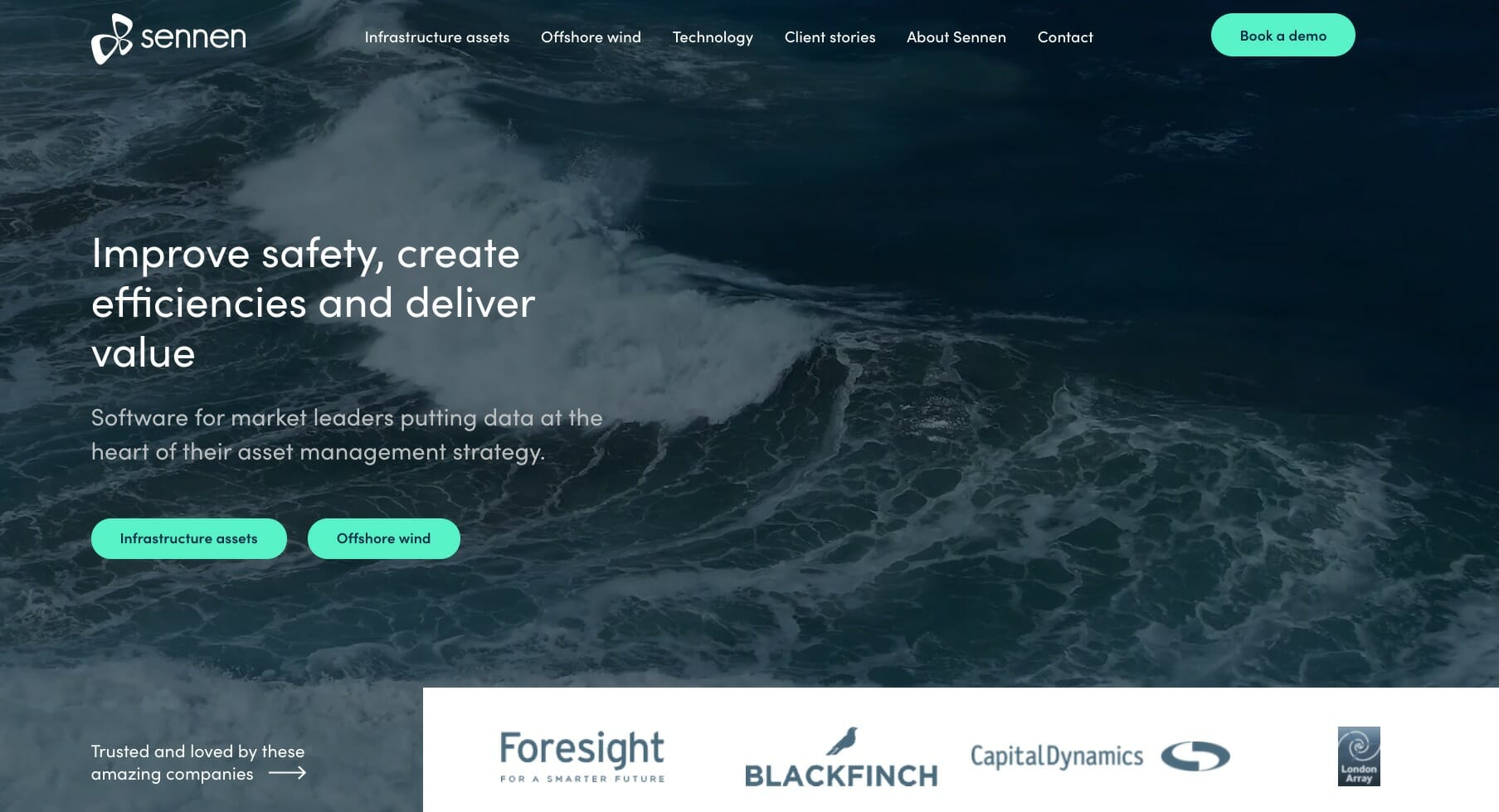 Software for market leaders putting data at the heart of their renewable energy asset management strategy

I'm absolutely made up to see this out in the real world. Last month, another piece in the Sennen jigsaw dropped into place. They eye on the prie here is to assist with the goal of taking the lead in the renewable energy asset management sector. It's been ace to see the evolution of the project. What started as a nuts and bolts marketing strategy workshop has flowed through to concept via key messaging and then on to wire frame and content drafts… and finally on to the finished result.
This is the first time I have worked with the very talented Hannah King who has done a brilliant job. And a shout to Mark Jones for taking on the not easy task of taking workshop outputs and creating an awesome wire frame. 
This is a major milestone as part of a long term collaboration with the team at Sennen. A full case study will follow when we're further through the journey. For now, we are moving from theory and getting into creating demand through campaigns. The first sales meeting has already taken place. The marketing plan is kicking into action and it's on to the next stage.
Game on. https://www.sennen.tech/